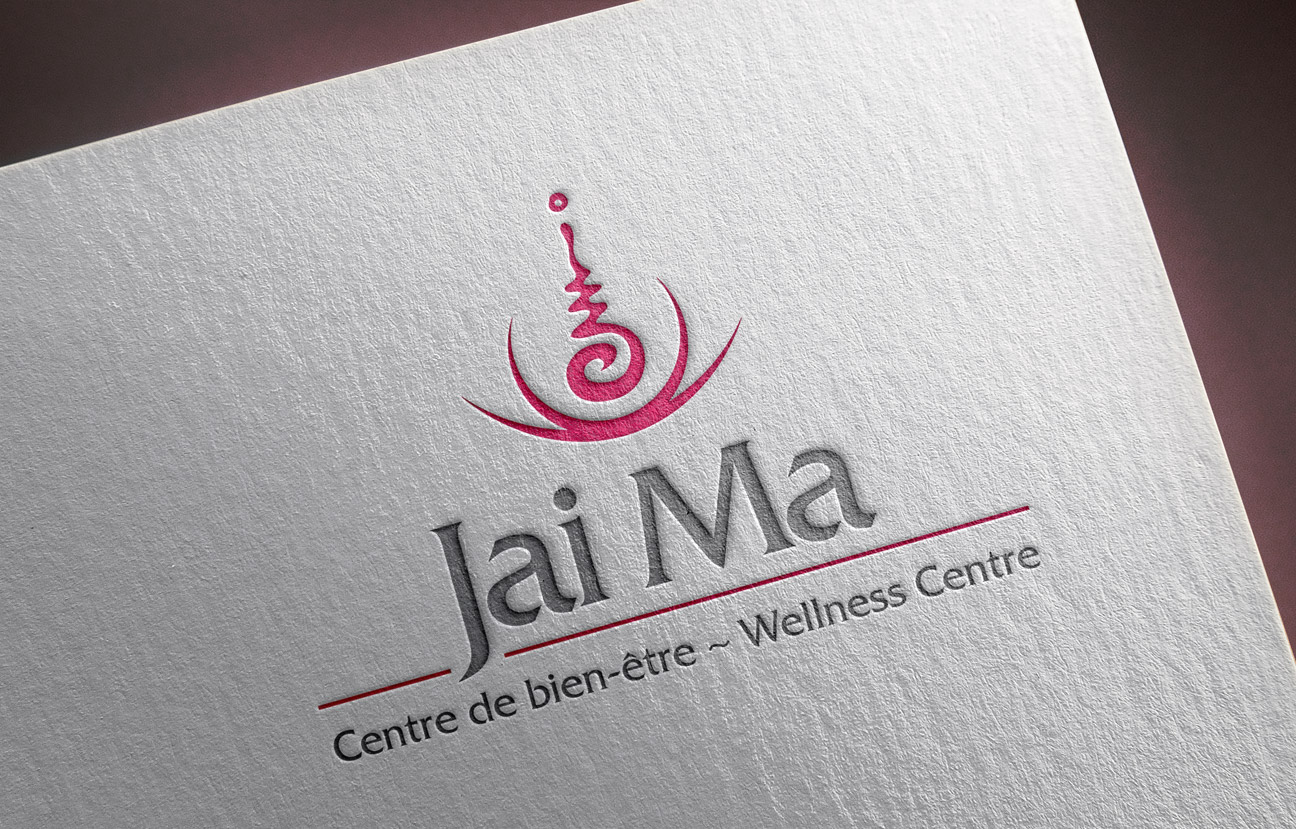 JAI MA
VISUAL IDENTITY / LAUNCH CAMPAIGN /
Jai Ma Wellness Center offers treatments that harmonize and heal the body, mind and spirit, thus creating a positive transformation. Working with acupuncture, massage therapy, reflexology, energetic healing therapy or muscle activation practitioners, individually tailored treatments are designed to guide each person to their optimal health and well-being.
Mandate: To promote its opening, the center entrusted us with the creation of their brand identity as well as a digital and print launch campaign. In Sanskrit, Jai means «praise» or «victory to», and Ma refers to the female, maternal essence of creation in the universe. As a mantra, Jai Ma is used express gratitude to the victory of the creative forces in the universe.
VIEW FACEBOOK PAGE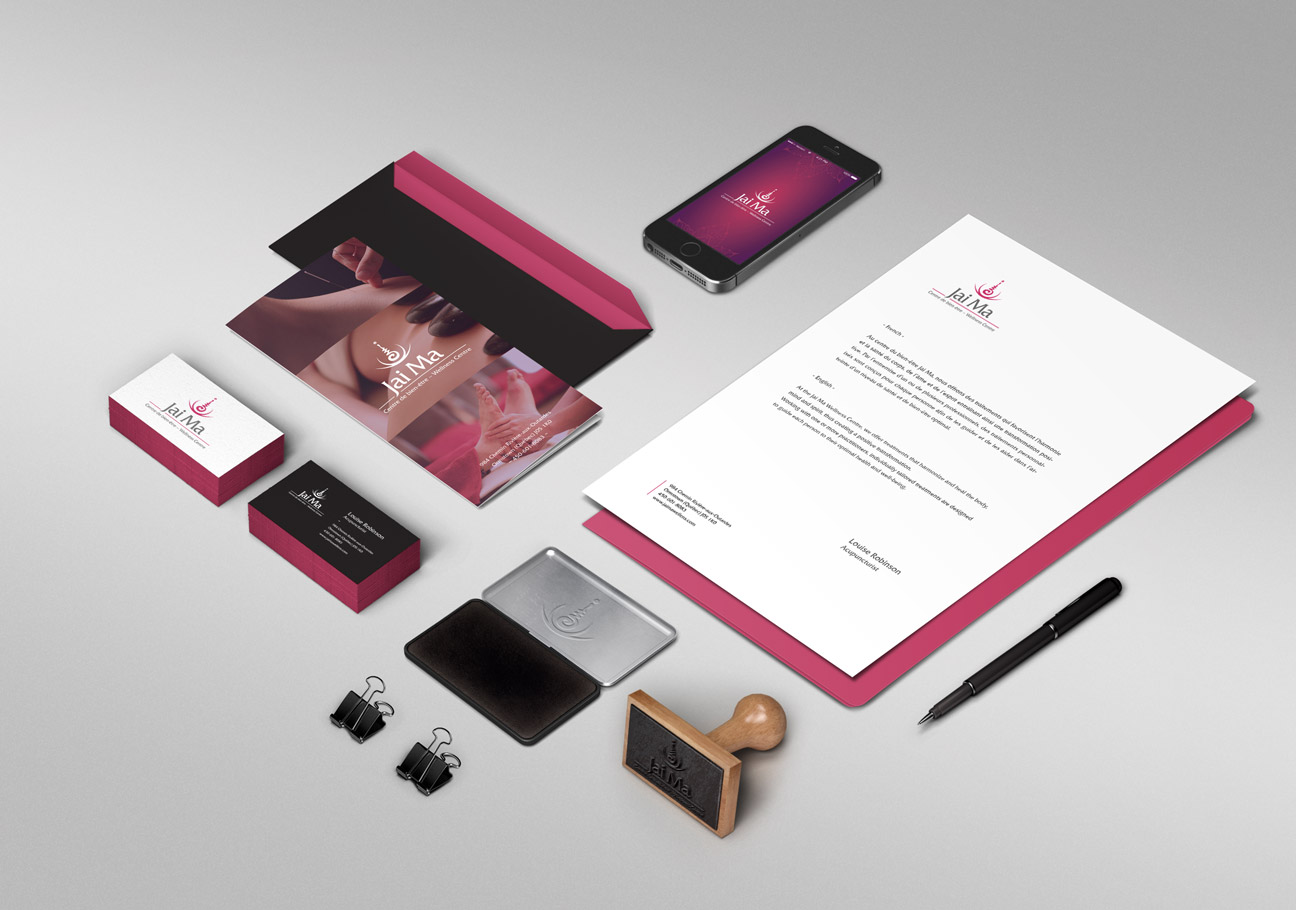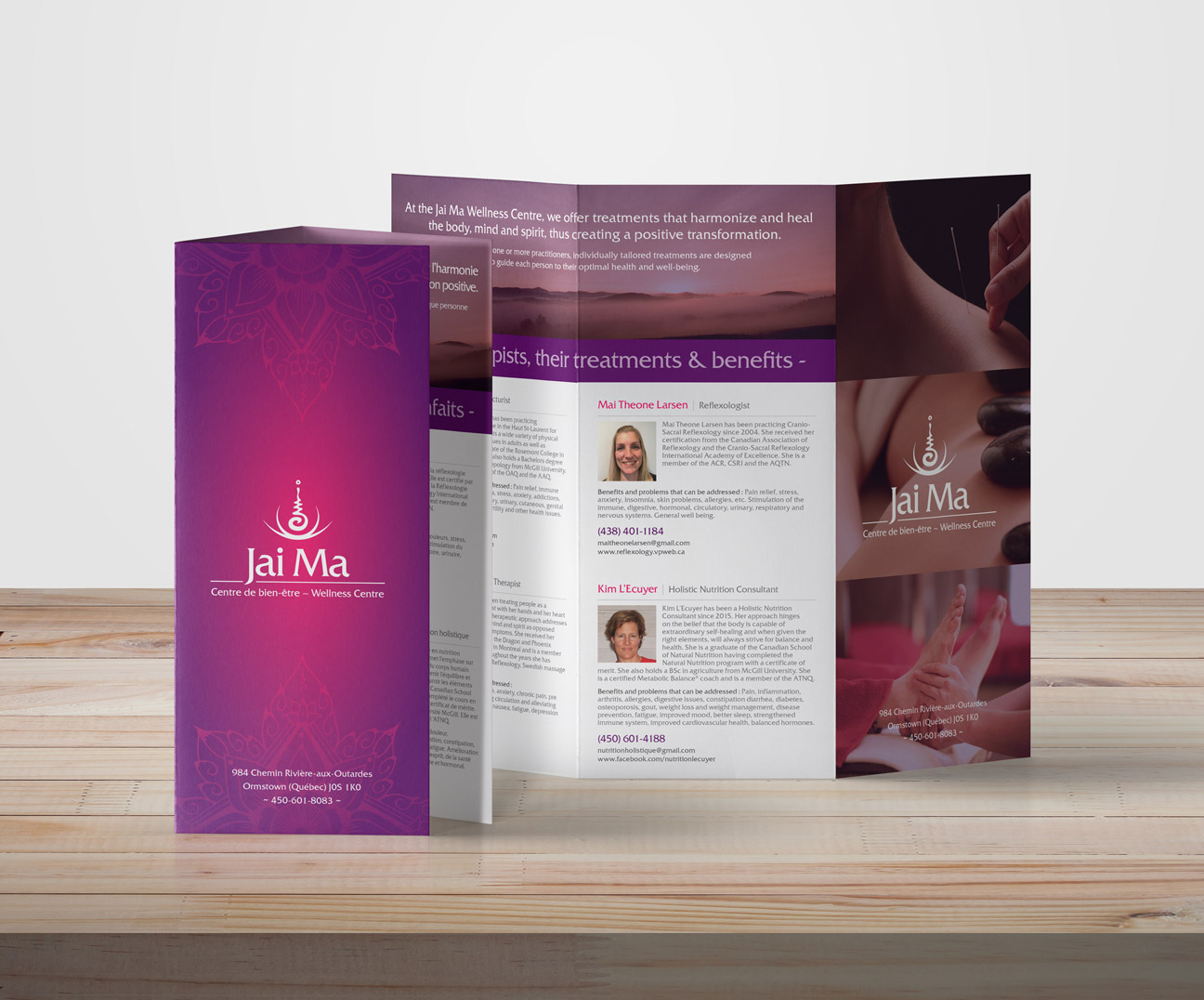 "I really enjoyed my brand development experience with Bushido Studio. Patrice is very patient and paid much attention to our specific needs in order to come up with an image that truly represents who we are as a business. I still consult with him regularly for any graphic design needs or marketing advice."Louise Robinson, Jai Ma Centre de bien-être
Empty section. Edit page to add content here.
Samsa was a travelling salesman and above it there hung a picture that he had recently cut out of an illustrated magazine and housed in a nice, gilded frame. John Doe. Corporation.